A 1 point safety is extremely rare, but it can happen. What is a 1 point safety in football?
A 1 point safety is when the team trying to score a 2-point conversion or PAT turns the ball over, the defense takes the ball out of the end zone, then gets tackled in the end zone for a safety.
In this article, we're going to show you what 1-point safety is and how it can happen.
7 positional courses
Coach any position on the field
Instantly improve your current positional group
Exclusive access to our staff to help answer your questions
Instantly improve your football IQ
Grow your football knowledge & outsmart your friends and colleagues
Learn schemes, plays, formations & more
Complete breakdown of rules, offensive and defensive concepts
Best course for beginners to learn football
Intro courses that provide you the skillset to talk football like a pro
Engage with your spouse during and after the game
No more boring Sundays, everyone can enjoy football!
One-Point Safety
Yes, there is such a thing as a 1 Point Safety. But before we get into that, let's cover the basics.
What Is a Safety?
A safety can be scored in two different ways:
A ball carrier is tackled or forced out of bounds in his own endzone
The offense commits a foul in their own endzone
After this happens, the ball is kicked off to the team that scored the safety from the 20-yard line.
When a Safety is recorded, it is worth 2 points. In over 99% of safeties that have ever been recorded, they have been for 2 points.
Inherently in that statistic, there have been times when a 'safety' was recorded, but it was not worth two points (it was only worth one point).
When Can a 1 Point Safety Happen?
The only time a 1 point safety can occur is when the offense on an extra point or two-point conversion attempt gets tackled in their own end zone. This is commonly known as conversion safety or one-point safety.
While it is doubtful that this scenario ever plays out, it has actually happened twice in NCAA Division I football. Conversely, since 1940 it has never happened in the NFL. Let's look at the two times it has happened in NCAA DI:
1. November 26, 2004: A regular-season game in which Texas scored against Texas A&M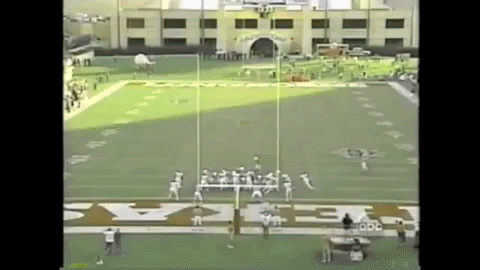 2. January 3, 2013: The 2013 Fiesta Bowl in which Oregon scored against Kansas State.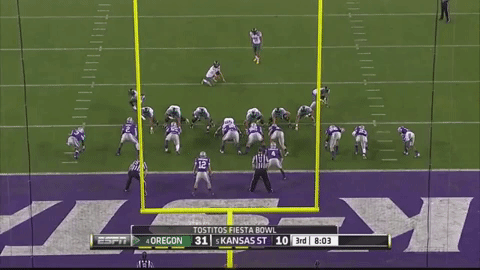 The point-after-touchdown kick was blocked in both games and recovered by the defense, which then fumbled or threw the ball back into its own end zone where it was downed.
The player, who started on defense, became a player on offense when he possessed the ball and went down in the opposite end zone that he would be aiming to score in.
More Facts About 1 Point Safeties
There are also two known NCAA Division III occurrences, the first being on November 11, 2000, against St. Thomas-Minnesota and Hamline University, and the most recent against Bluffton University and Franklin College (Indiana), which took place on November 9, 2013
Brad Nessler was doing the live television broadcast of both games.
The 1 point safety is extremely rare in football, but it's good to learn the rules and be informed when the referee makes the decision.
Stay Engaged With The Ones You Love!
Football is complicated, but it doesn't have to be! We've created a beginner's guide to help you stay connected to every play during the big game.
Show off to your spouse and loved ones with how much football you'll learn with this guide!
Keep Learning
The 1 point safety is only called when the offense attempts to go for an extra point. While it is rare to see in any game, it is possible through a series of events.
Do you have more questions about safeties? Or is there another topic you would like to see covered? Let us know below!
Let's keep learning! Our learning center is packed with information regarding technique, scheme, and more!
If you're looking for more in-depth breakdowns & coaching resources, visit our coaching resource page here.